Popular sports in Cornwall

The Cornwall community foundation is a non-profit organization that main objective to improve the lives of those who are isolated in Cornwall, vulnerable and disadvantaged. As a community we have local knowledge and expertise to identify issues of importance to our donors and simply investment to front line, volunteer led organizations front line on their behalf. The aim of Cornwall community is to making real difference to people lives in Cornwall. The organization is connected to UK community foundation and endorsed by the charity commission. Support, advice and help are provided by the UK community organization to 48 community foundations in the United Kingdom. The Cornwall community is a joined force that aims to support physical activity and sport a part of everyday across the Cornwall.
Sports in Cornwall
Sports that are includes in Cornwall not found anywhere in the whole world except those areas which are influenced by Cornish culture i.e. Cornish forms of hurling and wresting. Rugby, surfing and football are most closely sports which are associated with Cornwall. Cornwall community is one of the most famous and reputed non-profit organization which has number of sports.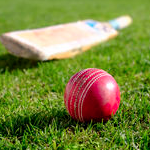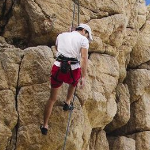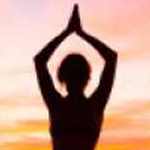 Hurling
Hurling is a national sport of Cornwall's which is played with a silver ball. Hurling now takes place in St lves, Bodmin and St Columb Major. It is quite distinct from Irish hurling but a kind of medieval football.
Rugby football
In Cornwall rugby union has very large following. County championship final is made by the Cornwall in 1999. Many rugby players are produced by the Cornish rugby who played at international level such players as Brian stack Stevens, Trevor woodman, Phil Vickery, graham Dawe etc.
Cricket
Cornwall youth cricket league was formed in at the end of 2001. Previously Youth cricket has been divided in the west and east. In the 1970s A mid Cornwall league was founded by the Ed Leverton but in 1993 the league was changed as the East Cornwall youth cricket.
Climbing and water sports
Cornwall has very long coastline area so there are many maritime sports are popular such as, gig rowing, surfing and sailing. International events also held in Cornwall. In 2006 inter-Cetic water sports festival is hosted by the Cornwall. During the 20th century surfing was popularized in Cornwall and become the most loved sport in current time, around the Cornwall the conditions for surfing are excellent.
Rock climbing
Rock climbing on inland cliffs and sea cliffs has been loved and popular sport in the early 1900s. Rock climbing is highly developed in the current time.
Motor sport
In 1952 on the former military airfield, the Davidstow circuit was established and later on modified. The first formula 1 race was held in between 1954 to 1955 while on the other hand the last race was hosted by the circuit in 1955. The length of the track is 4, 2 km long. F1 racing is a very popular sport in Cornwall.
Badminton
Badminton England is one of the most popular sports in Cornwall because it gives you extra encouragement and motivation to swap the summer. Playing badminton is always good for your health which also keeps up the feel good factors which comes from the summer of badminton. If you are looking for new hobby, make new friends, want to learn new skills then start playing badminton and get everything.
Yoga
Yoga makes your body energizes, bring mind vitality, mental calm, self confidence, flexibility, relax, strength and concentration. In the current time yoga is very famous across the world because yoga is suitable for all type of people and provides excellent fitness. If yoga is added in your daily routine then it will prevent and help you from strains, stresses, pains and aches. Yoga also promotes well being and firm foundation.
Some other sports are also famous and popular across Cornwall which is listed below:
American football
Athletics
Angling
Softball and baseball
Bowls
Cycling
Dance and exercise movement
Fencing
Goal ball
Golf
Equestrian
Handball
Gymnastics
Hockey
Roller sports
Rowing
Modern pentathlon
Mountaineering
Shooting
England squash
Table tennis
Tennis
Windsurfing and sailing